Welcome to Spokane: A Haven for Physicians
Calling ALL PHYSICIANS who are considering a relocation to Spokane!
We know that finding the perfect home for you and your family is a top priority. Here is some valuable information to make your transition as seamless as possible.
Proximity to Healthcare Excellence
As you know, Spokane is the largest healthcare, health sciences, and medical education hub from Seattle to Minneapolis, and Calgary to Salt Lake City. We understand that as a busy healthcare professional, you need to be close to your hospital or office. Spokane offers a variety of safe and desirable neighborhoods within a 20-minute proximity (if not even 10 minutes or less) of major medical facilities, making your daily commute a breeze.
Embrace the Spokane Lifestyle
The other main reason people move here? The lifestyle. For those outdoor enthusiasts, Spokane offers plenty of opportunities to explore and enjoy nature; hiking, biking, boating, fishing, skiing, and more! From mountain biking on Beacon Hill to camping on the St. Joe, from fly-fishing the Spokane river to skiing at 49° North, we have an activity for every one and every season.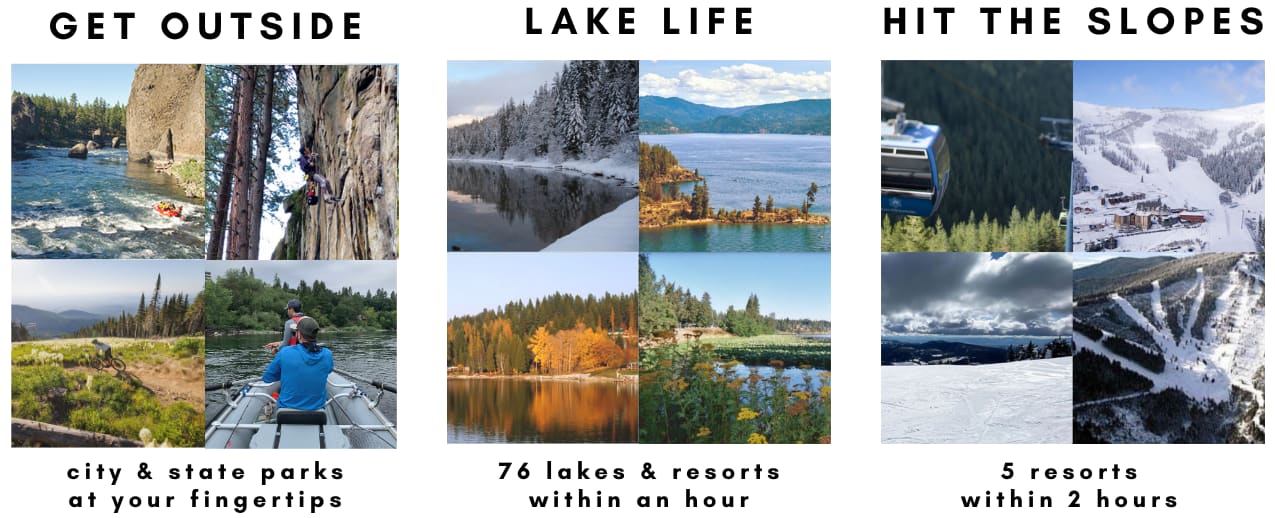 And for those indoor cats, Spokane is a vibrant and thriving city with a rich cultural scene. Spokane offers a wide range of entertainment options, from concerts to plays, museums to movies, and everything in between offers something for everyone. Explore our comprehensive list of the "Best of Spokane", including top restaurants, the best kids' activities, and more.
Education Opportunities for Families
We also understand that education is a critical consideration for families. Spokane schools boast top-rated public and private schools that will provide your children with the best opportunities to succeed.
Nurturing the Next Generation of Healthcare Providers
As a physician, you may also be interested in opportunities to teach and contribute to your field. Spokane is home to distinguished medical schools, such as the Washington State University Elson S. Floyd College of Medicine and Gonzaga University School of Nursing and Human Physiology, providing opportunities to mentor and educate the next generation of healthcare providers.
Last but not least, we understand that travel is an essential part of your profession. Spokane International Airport offers 18 direct flights across the country, making it convenient for you to travel to conferences, important work events, and vacation with the family.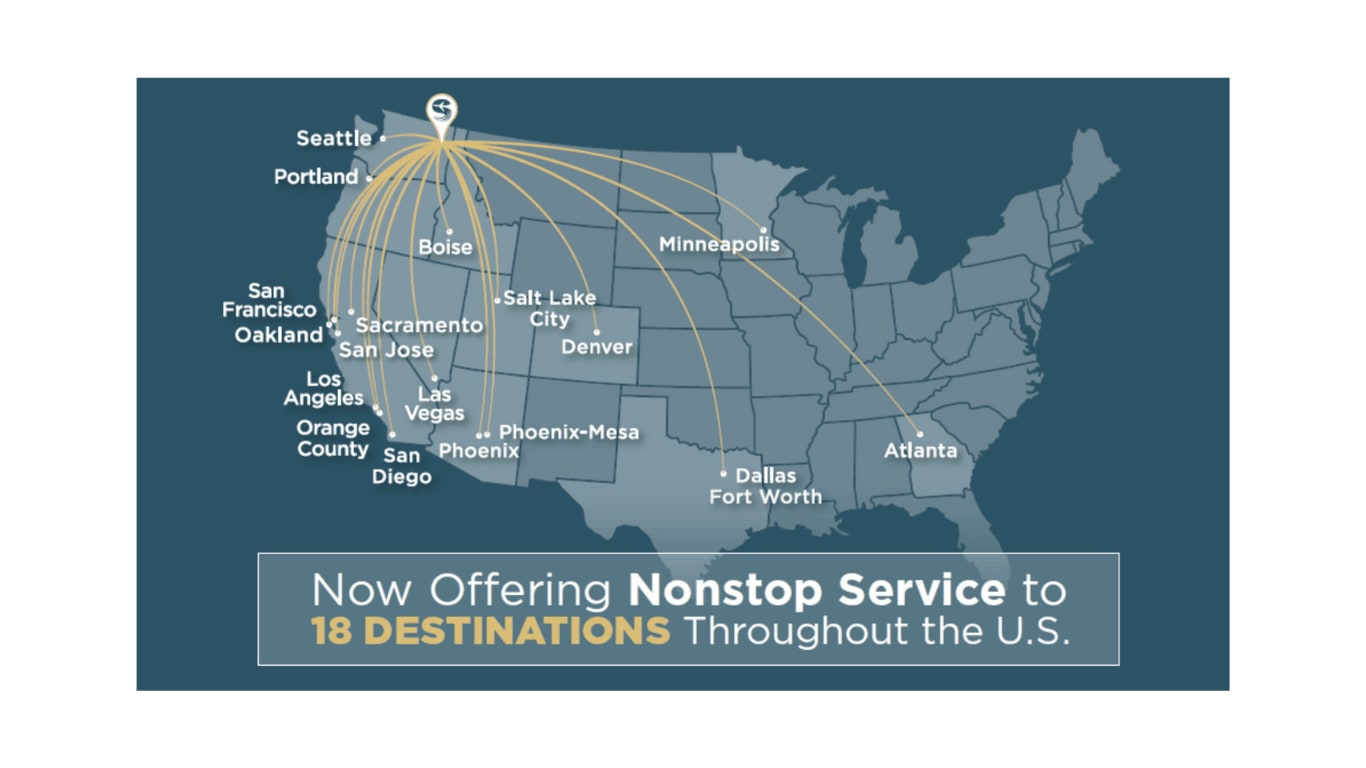 Spokane offers a welcoming community, excellent schools, vibrant arts and culture scene, abundant outdoor activities, prestigious medical schools, and convenient travel options.
Whether you're looking at Sacred Heart and Holy Family, Providence affiliates; Deaconess and Valley Hospital, Multicare affiliates, or multiple speciality centers like Shriners Hospital - Spokane and St. Luke's Rehabilitation Center, we can't wait to help you along your journey and find the perfect home for you here in this incredible city.
When you're ready to start looking at homes for sale in Spokane and the greater area, contact Tanya Starkel to help guide you through the process.