There have been many changes in our lives recently. Schools and restaurants are closed, many of us are forced to work from home, and we are practicing social distancing. There are, however, a few positives about office closures and social distancing. We are able to spend more time with family, casual attire is no longer reserved for Fridays, and your home office has never been so organized. While many plans have been paused, this time might be precisely what you needed to prepare your home to sell. Here are a few easy ways to make the most of your home time, so your listing is ready.
Perfect your curb appeal.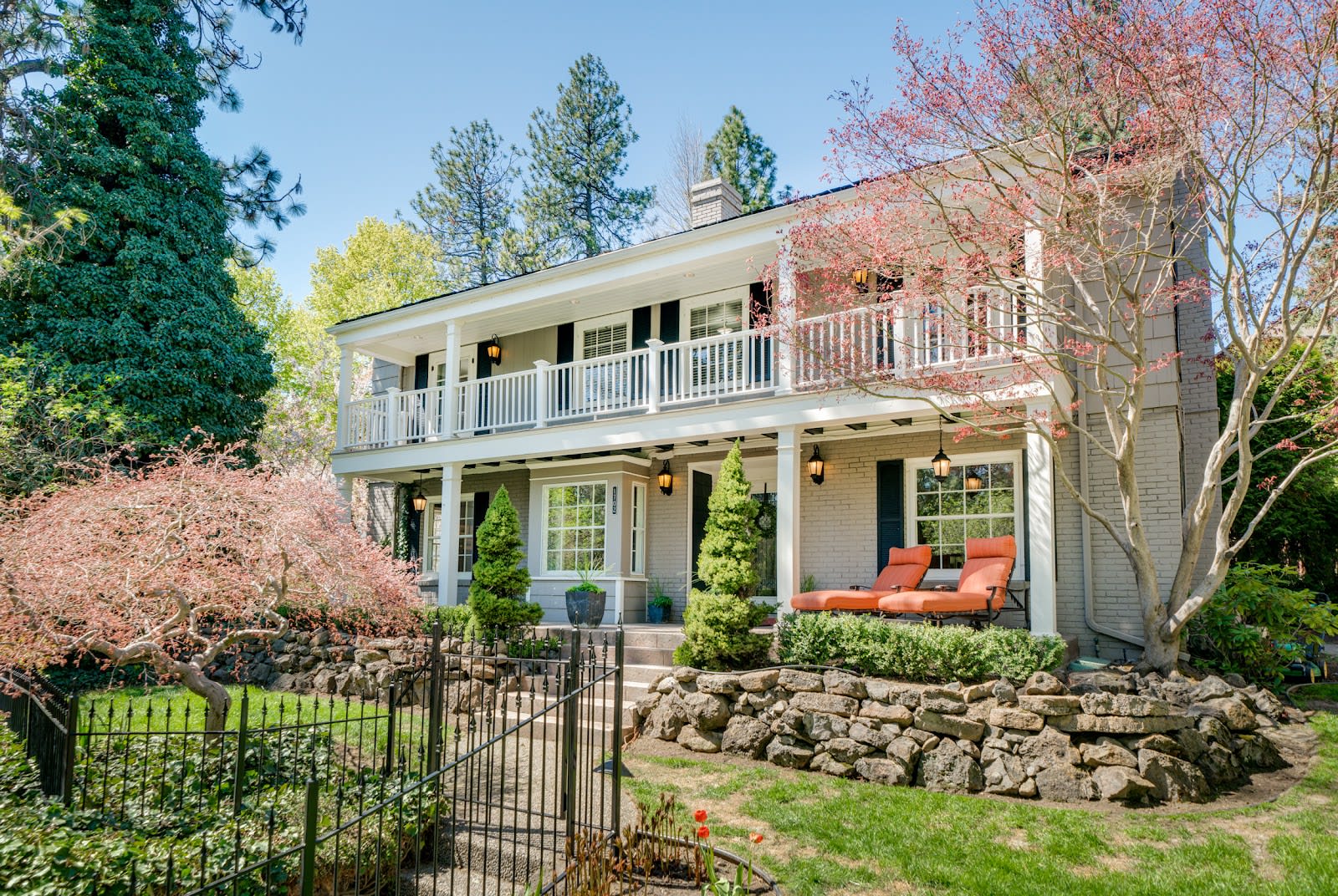 What is curb appeal you ask? Curb appeal is the attractiveness of the exterior of a home, as viewed from the street. Excellent curb appeal is vital for a positive first impression.
How can you increase your home's curb appeal? Make sure your landscaping is on point; lawn mowed, garden weeded, all bushes or foliage pruned. Consider planting flowers for a little pop of color. Spring is the ideal season to plant. Selecting the flowers, plotting and planting can be an enjoyable afternoon with your kids, and gets everyone out of the house for a few hours.
The exterior of your home must shine. The best way to prepare the exterior of your house for showing is to pressure wash the siding with either a pressure washer or garden hose. Pressure washers should be set to a medium-low setting to avoid removing paint or damaging the siding. An easy way to play it safe is to start on the lowest setting and gradually increase the pressure until you achieve your ideal clean. Home Wash is a great product available at most home improvement stores that attaches to your garden hose. In addition to cleaning your siding, pull out your ladder, clean your gutters, and wash your windows and screens.
Make your home welcoming.
Make sure the buyers know which house is for sale by replacing faded address numbers. Consider the location of the address numbers. Stand at your curb and choose a place the numbers are most visible.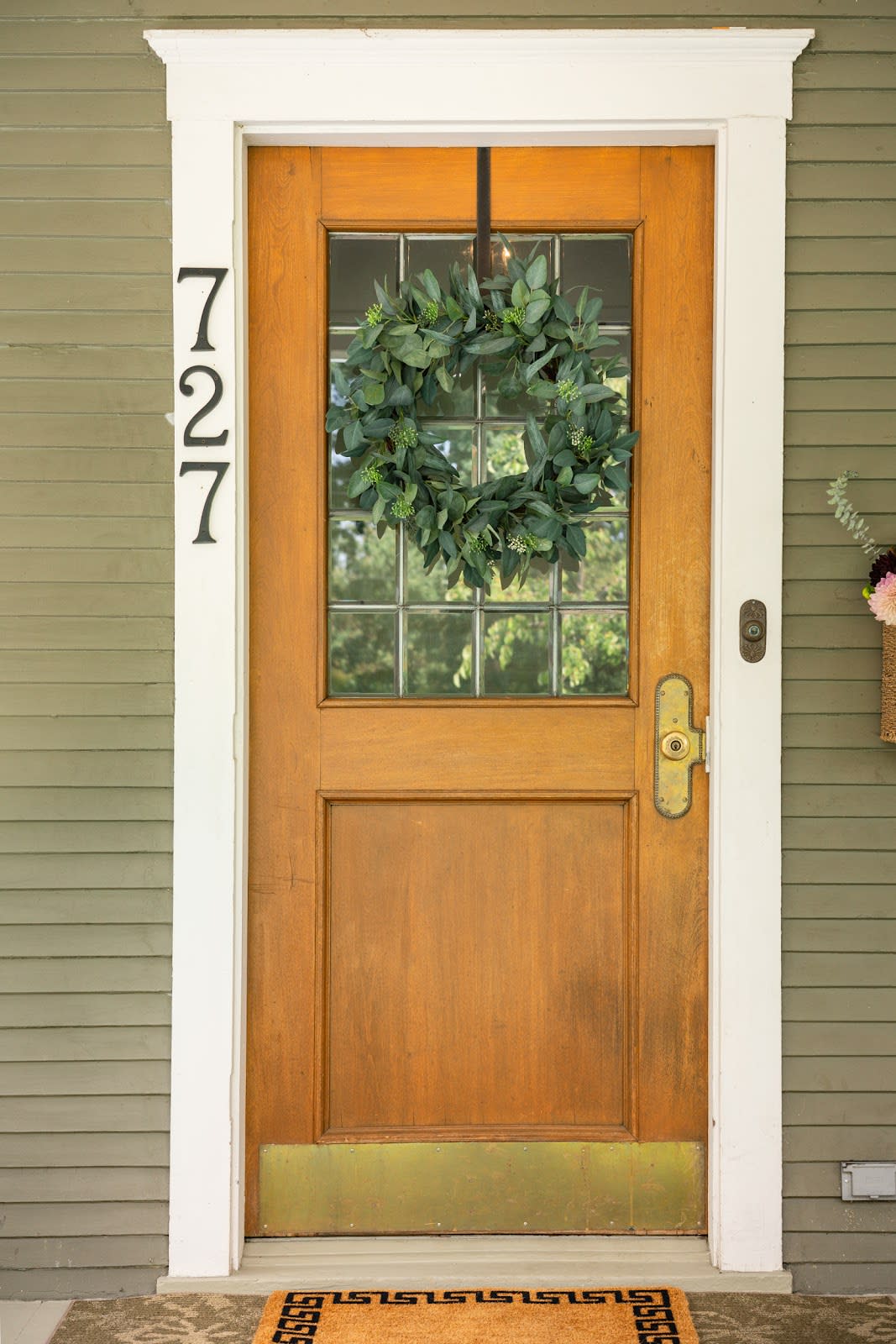 Give your front door a fresh coat of paint. Select a neutral color that contrasts with the color of your home. This strategy draws attention to the entry in an inviting manner without being distracting. Portraying a feeling of come in versus Right Here! can make all the difference with first impressions. A new door mat will also help ensure you're delivering the right message to buyers.
Once inside the house, you want the buyers to imagine how they would live. The best way to avoid encumbering their vision is by painting the walls and trim in soft, neutral colors. As a homeowner, you may ascribe to the energetic powers of fire engine red in the kitchen, but while selling your home consider appealing to the masses. Colors like Shale by Benjamin Moore, Accessible Beige by Sherwin Williams, and French Grey by Behr are excellent, clean tones that avoid distraction.
Make space for the buyers.
When touring a home, buyers like to visualize their furniture, decorations, and personal touches in the space. Their visualization may be complicated if the space is cluttered and too personalized. While you may love your nineteenth century lithographs of a cats wearing ruffs, others may find them kitschy, distracting, and have difficulty imagining how they will spend time in the space. Go through your home, removing any extra furniture or knickknacks. Renting a storage unit, selling items, or asking friends if they have storage room can help you tidy the house without losing your prized possessions. Slim down the items in your closet and drawers to seasonal needs to show off the home's storage spaces. A simple rule to follow is that if it could go, it should go.
Once unnecessary items are removed, rearrange your furniture several times to find the best placements that make the rooms feel larger.
Complete those finishing touches.
When buyers enter your home, you want them to feel comfortable. The remnants of your tantrumed two-year-old's breakfast should not be apparent. Cleanliness is one of the easiest ways to make a person feel at ease. Vacuuming carpets and wiping down counters are a good start. But you should also scrub the grout between bathroom tiles, rent a carpet cleaner to lift stains, and dust windowsills and fans. Too often, buyers walk into unclean homes and cannot wait to exit, all but guaranteeing that they will not write an offer. Think squeaky clean from floor to ceiling.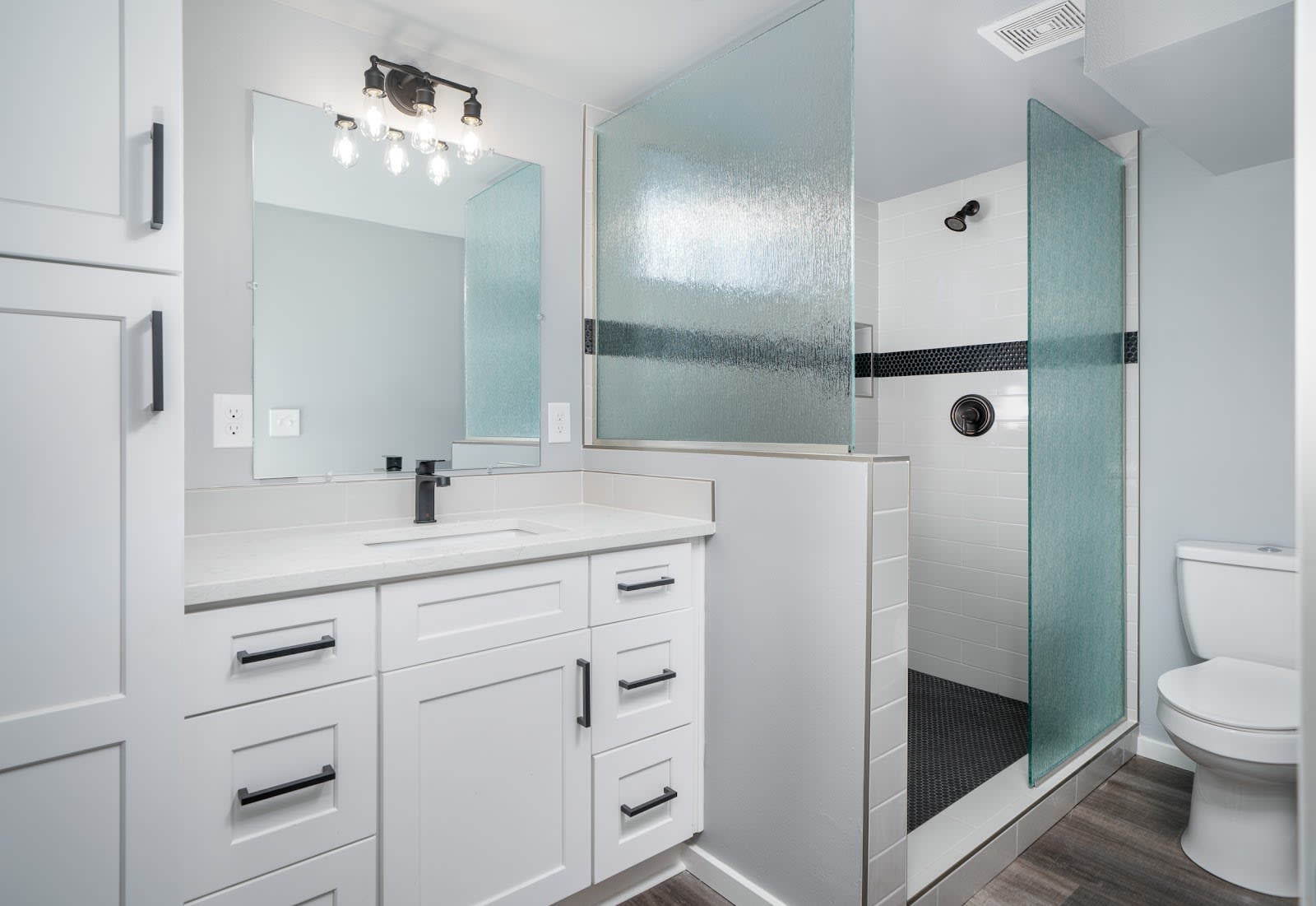 While cleaning, consider using odorless cleaning products. Not everyone loves the smell of lavender or bleach. Heavy scents can make a room feel oppressive and buyers wonder what exactly the seller is trying to cover-up. Avoid using strongly scented cleaners, air fresheners, or candles. If you need to use heavier chemicals, make sure the house has plenty of time and fresh air to reduce odors.
Walk through the house with your nosey friend or critical father-in-law and identify the minor flaws of your house. Deny the buyers the ability to make "Well, we'd have to fix that" statements. You want the best price for your house so you might as well take the time to make the repairs you've meant to make. Common repairs include touching up chipped door trims, replacing spent light bulbs and broken windows, and repairing a leak in the roof. Some of these repairs are bigger ticket items, so you'll need to assess what works for you, but know that the home with fewer repairs receives more offers. I also recommend pursuing home décor sites for some new ideas, then FaceTiming a confidant to discuss your findings. Architectural Digest and Good Housekeeping are two of my favorite sources.
As a mother, homeowner, and working professional, I understand how the to-do list can be daunting. I recommended preparing your home for showings in manageable parts. Make a plan to tackle projects across weeks, not days, and always be willing to adapt your strategy. For example, have your kids help clean their playroom between their 10:00 AM homework assignments and your 1:00 PM conference call. Then, select one task to do each night after the kids go to sleep that can be completed within 60 minutes—red wine pairs excellently with painting trim! Take plenty of mental breaks, be kind to yourself, and remember that slow and steady wins the race. When your home is ready, it will sell. Until then, stay positive and ask for help when needed. We are going to get through this, and when we do, I want you prepared to make wise real estate choices.
Do not hesitate to reach out to me at any time if you have questions or need suggestions! Best of luck and happy home sprucing!